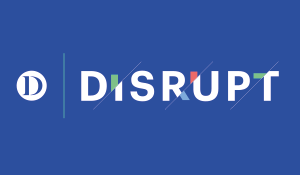 Drapers is pleased to announce the launch of Drapers Disrupt, a hub within Drapers Digital Festival dedicated to new technology businesses. 
Start-ups may be small companies, but they can play a significant role in growth of the fashion industry and we want to give you the chance to get in front of this audience and showcase your area of expertise by joining the Drapers Disrupt lounge at Drapers Digital Festival for an exclusive launch rate. 
What you need to qualify: 
Business must be under 5 years as of 30 April 2020 and be able to prove it has the funding and business structure to be able to take on a range of retail clients of differing size. 
Entry criteria: 
In 2020 we will delve deep into what this means for fashion businesses, and why agility and innovation are key to surviving and thriving and you must be able to prove that your business can assist retailers in one or more of the following areas:
Engaging fashion customers online

Engaging fashion custmers digitally in-store

Providing customer insight

Give an innovative new approach across digital channels
The result of working with your business will allow ecommerce professionals to gain a deeper connection with their fashion shoppers.
Please clarify which sector you sit in (maximum three):
Platform providers

Digital marketing/Social media

CRM

Personalisation

AI/Data Analytics

SEO

Front end design

Online fitting tools

Checkout

Payment technology

Delivery

Operations

Customer service/Chatbots

Customer retention

In-store technologies

New technologies/VR/AR/MR/Visual search
What will you get from this opportunity at Drapers Digital Festival?
A chance to be part of Drapers Disrupt Lounge, a dedicated section of the experiential lounge at DDF

A space to showcase your area of expertise

Networking opportunities with a host of leading ecommerce, multichannel and digital experts within the fashion industry

2 x delegate passes for your team with complete access to the daytime of the festival
To apply for your place at Drapers Disrupt please contact Victoria Clubley at Victoria.Clubley@emap.com by 28 February 2020 with the following information:
When your company was founded (Month/Year)

Details of funding raised to date

Your main business objectives

The current retailer challenge/issue that you can help solve

How the business is set up to build with scale

What corporate customers across fashion and retail you currently work with

How your business will help change the shape of the industry